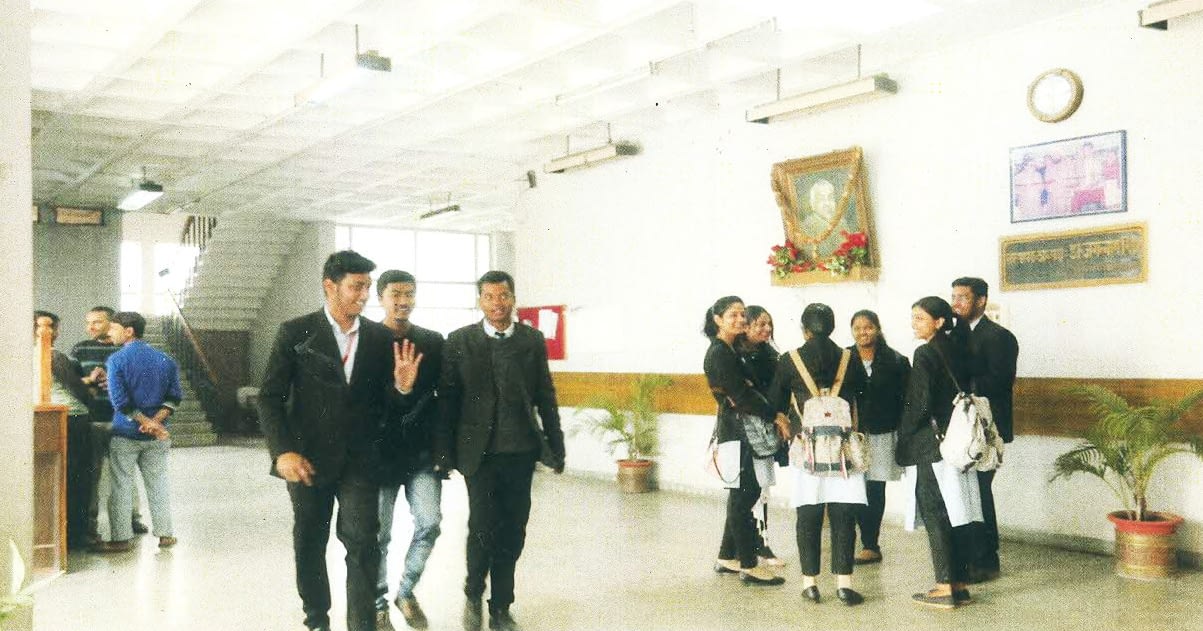 LALIT NARAYAN MISHRA INSTITUTE
"Bihar Institute of Economic Development" was established in 1973 to carry out research aimed at facilitating socio-economic development. In 1975, to preserve the memory of late Lalit Narayan Mishra, the then Union Railway Minister, the Institute was renamed as "Lalit Narayan Mishra Institute of Economic Development and Social Change (LNMI)" and very soon it diversified into education with courses in Office Management, Business Management, Marketing & Sales Management and Personnel Management & Industrial Relations. As the demand for the various

Management Programmes changed with time, some of these courses were dropped, others modified, and new ones added. Later on, the Institute was taken over by the Government of Bihar. LALIT NARAYAN MISHRA INSTITUTE
Presently, the Institute offers courses in Management and Computer Science with appropriate support systems. The Institute's campus is centrally located at 1, Jawaharlal Nehru Marg, Patna, west of Patna High Court and south of Patna Women's College. Glorious existence for over 40 years itself reflects its excellent success in the areas of Management and Computer Education, Research and Training not only inside the country but abroad also.



The Institute is equipped with six state-of-the art air- conditioned computer centers with Broad-Band and Leased Line based Internet facility round the clock; a very rich air-conditioned library with sitting capacity of more than 100, where a large number of books, magazines, periodicals, journals of national and international repute, etc. are available. An on- line computer training center has been established under the Capacity Building Programme, Department of Information Technology, Govt. of India to impart computer training to Govt. of Bihar employees of various level.



A LAN has been established to interconnect different sections/cells /departments of the Institute to increase efficiency of the employees. A large number of National and International Research Projects related to Socio-economic condition have been completed. The Institute has got an effective and efficient placement cell which functions as a catalyst in facilitating placement of the students suitably. The alumni of the Institute are always in touch with the institution and help in providing better job opportunities to the students who pass out. The Institute provides scope and opportunity for the cultural activities of the students. The Institute has an impressive fully air-conditioned auditorium with 300 comfortable seats. A new building has come up adjacent to the existing building. This building will have large examination halls & well-equipped computer labs, besides additional classrooms.