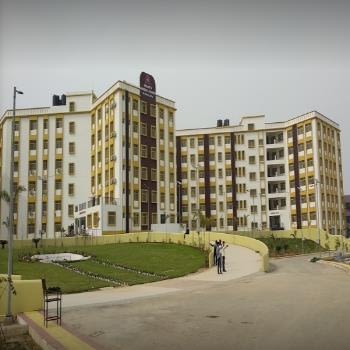 Aryabhatta Knowledge University Act 2008 provides for the establishment of University at Patna to conduct and facilitate affiliation of institutions in the conventional as well new frontiers of professional education. All colleges and institutions imparting professional education for example Engineering and Technology including information Technology, Nano technology & Biotechnology, Management, Medicine, Health technology, Public Health Pharmacy, Optometry, Nursing, Education, Law etc. is to be affiliated to this university.
Technical Education had been a key priority in the state of Bihar, and it had established several prestigious Technical institutes in the State. The most prestigious institutes of the State, Bihar College of Engineering established in 1900, has been converted as centrally Funded Institute, namely National institute of Technology, Patna in February 2004. Other old & prestigious Institutions are Bhagalpur college of Engineering under Tilka Manjhi University, Bhagalpur and Muzaffarpur institute of Technology under BRBA Bihar University, Muzaffarpur.

BIT Sindri, Which is now is state of Jharkhand, was also established by state of Bihar. These institutes offered high quality Technical Education, and their alumni today have achieved National and International Recognition.
Aryabhatta Knowledge University (AKU), Patna has been established by Government of Bihar for the development and management of educational infrastructure related to technical, medical, management and allied professional education in the state. The objective of the university is to promote the professional education infrastructure to meet the national standard through well advanced course, infrastructure and quality faculty. Bihar lacks in the infrastructure both in the terms of number of institutions and the quality of education. As a result Bihar state has become the major hub of students migrating to the others states for pursuing their education and carrier building for future growth.
The mission includes undertaking research studies and result oriented projects, specific to the region, that may contribute to the economic development of the country.



To foster all round development of students by widening their vision, making them technology savvy and lifelong learners and to make the students realise their roles in serving the cause of social justice and to contribute their share in the national development. AKU has been set up in the State capital of Bihar "Patna" under Bihar Act 24, 2008, the Aryabhatta Knowledge University Act 2008, enacted by the legislature of the State of Bihar in the Fifty Ninth year of the republic of India.